1 Jul
Kim Tackett from the Tour of No Regrets and genius behind This is Plan Be nominated me for a Liebster Award. It is always an honor to be recognized by a real writer as a peer. Kim is, without a question, a real writer with a real mission, real passion, and the very real ability to take me somewhere better with her words.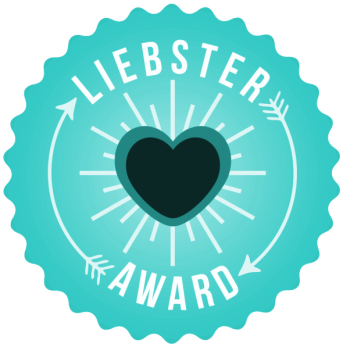 TheLiebster Awards are about bloggers promoting other bloggers and getting to know each other just a bit better.
I got to know Kim when she first dipped her toes in the blogging waters and instantly adored her voice and point of view. We share a commitment to living better by treating each other and the world around us with respect, coming from a place of good. Check out this from www.ThisIsPlanBe.com:
"Welcome to Plan Be, a scheme for intentional good. It's an experiment, as we all are. But we've got to stand for something. And this is it, at least for today."
And this:
"Let's start with be kind. Because the world can use more of your kind. Especially your kind."
A word of warning: When you check out www.tourofnoregrets.com, be prepared to fall in love with Kim and her perspective on life and to be inspired to pass that feeling on.
It surprises my friends when they find out that I really have not travelled outside the Americas and the Caribbean. So I have lots of travel dreams – too many to list here. Here is my spin on these questions.
What is your dream destination?
My dream destination is more about state of mind today than geography. I long for a place where I can be at peace with my thoughts so I can focus on the work I know I need to do. I don't need to stay there — just visit long enough to regroup and breathe for a bit.
What places have you visited that you thought were highly overrated?
All inclusive resorts, period. I just don't get going some place and not experiencing it.
What is your favorite U.S. destination?
There is a stretch of highway in New Mexico between Albuquerque and Los Cruces that has to be one of the most magical places I have ever been. I saw a moonrise that moved me so much I had to pull over, get out, and just watch. Or maybe Little Petroglyph Canyon in Ridgecrest, CA — the history, the power, the accumulated wisdom in one spot is awe inspiring.
What makes you happy?
Recently the thought (the hope) that maybe, there is a shift happening in the world — one that will tip the scales in world toward compassion, understanding, and equality.
Why did you start blogging?
I started blogging to spread the message of brain health, how easy it is to live a brain healthy life, and to help others understand the connection between our behavior and how our bodies work. Blogging gave me an unexpected gift: my voice.
What are your top three bucket list items?
It is so cliche to say I don't believe in bucket lists. I am very goal oriented and all about defining and living my dreams — I do have a dream inventory that I constantly update. The idea of a bucket list however, I feel takes me away from honoring this moment — bucket lists feel written in stone. I need that ability to hear the messages of the moment and adjust my plan to serve whatever purpose or whatever direction that message takes me. Flakey? You bet!
What is one piece of advice you would offer or one saying you live by?
Find the music of your life. Mine, thanks to Warren Haynes, goes something like this:
"When you can't find the light
That guides you through a cloudy day
When the stars ain't shining bright
And it feels like you've lost your way
When the candle light of home
Burn so very far away
Well you got to let your soul shine
Just like my daddy used to say
He used to say the soulshine
It's better than sunshine
It's better than moonshine
Damn sure better than rain
Hey now people don't mind
We all get this way sometimes
Got to let your soul shine
Shine 'til the break of day"
I might clean up the grammar a bit but that sums it all up pretty well.
 What is the best thing anyone has ever said about your blog?
I love it when people get it that being intentional about their behavior can change how their bodies work. The best compliment is when someone says I make the subject approachable, understandable, or applicable.
 What is your ultimate guilty pleasure?
Chocolate. Period.
What is one product or service you cannot live without?
My laptop. It is my portable office, my lifeline, and my mobility.
What two countries make you the happiest to visit?
I have not been very many places so I am happy planning right now and I refuse to narrow that to two!  We are planning trips to the New Mexico (this summer), the Amazon (this fall), Iceland (this winter), Ireland (next year), return to St. Lucia (next year) and the Canadian Rockies (someday soon I hope)!
I'm passing the torch to a few inspiring bloggers — ones that I would love get to know even better.  Have at it my friends, if you choose.
Patricia Patton, who inspires me to be better through her messages about Creative Aging
Ines Roe, who is passionate about crafting the best life possible at Alta Vista Life Coaching
Kim Jorgenson Gane, who believes in the possible and talks about it at GANEpossible
Corrine Rodriguez, who is spreading the messages of health, wellness, and hope at Everyday Gyaan