16 Nov
Whew…. What a crazy week filled with adventure, exploring, trying new things, and joy – all courtesy of a week long visit from my niece and her spectacular 6-year-old daughter.
Monday was a day of getting ready – grocery shopping, cleaning, making arrangements, and in general, getting prepared for the waves of laughter coming Tuesday morning.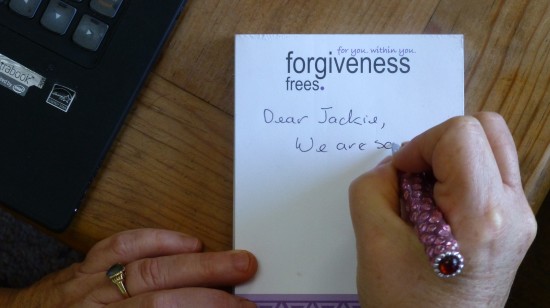 Monday's brain booster is going to sound way too simple but, seriously, when is the last time you sat down and hand wrote a note? I got out a pad of paper (a gift from my friend Lois) and my favorite sparkly pen (a gift from my friend Elin) and sat down to write a note to my niece letting her know just how excited we were for her visit! Totally different brain process than typing an email!
Tuesday afternoon we played a game – the throw back game, Shoot the Moon – from Marbles The Brain Store. This game is a coordination, concentration, and patience workout! I remember being much better at moving the ball up the rails….
Wednesday's activities involved learning at least five new things and we picked the perfect place! Maddy, my grandniece, is on a bike that turns a turbine at the Birch Aquarium. We read the signs, looked at the exhibits, and most importantly, made a point of asking the marine biologists (they are all over the place) questions at every exhibit. Learning something new fires the brain in very unique ways.
On Thursday we dove into a huge sensory experience at the beach. We built a sand castle and decorated it with shells we collected. We talked about and focused on how the sand felt between our toes, the different colors and textures of the shells and rocks, closed our eyes and the felt the pull of the tide as the sand washed out from under our feet, and ended by creating the perfect sign for our creation – Castle Kindness!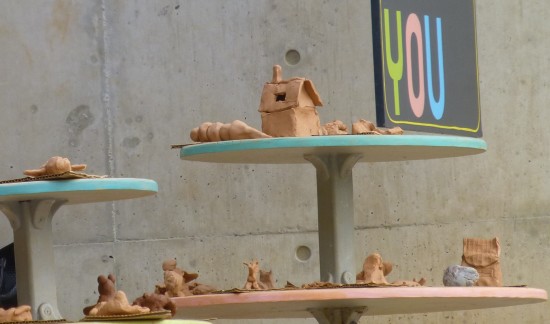 Friday moved me way outside my comfort zone – art projects at the New Children's Museum! I participated all day – we read books, blew huge bubbles, climbed on the ropes, made music with kitchen utensils, made menu books, and ran from area to area — we had a riot. Maddy is an artist and wanted to try working with clay so we sat down in the outdoor art area with chunks of clay. I made started and stopped several times before Maddy said, "It doesn't have to be perfect Aunt Ruth. What you make will be just right." Wise words… She made three amazing creatures and my rasta bear turned out "just right".
Maddy learned something really cool about sound on Friday as well.  She became the master of the Theremin, an old time sound creator that responds to hand movements – one hand controls frequency and pitch and the other hand controls volume. Mind opening exercise for both of us!
Oh Saturday…. We spent the day on a special tour of the San Diego Zoo's Safari Park – up close and personal.
I felt a rush of emotions as we saw baby cheetahs and…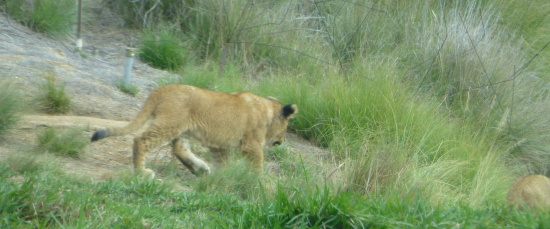 lion cubs and…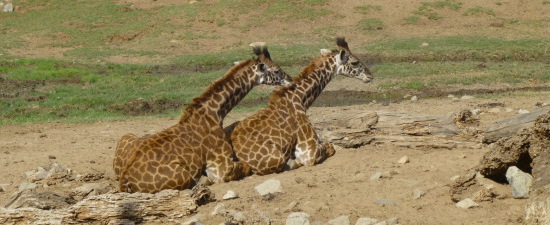 baby giraffe.  Curiosity peaked as we learned about…
rare creatures (notice the difference in coloring in these two animals – one lacks pigmentation) and
rare rhinos (endangered species) with their babies and…
rare up close encounters and…
rare, awesome family gatherings and…
rare messages from the Universe!!!
Today we are rock hunting on a nature hike but who knows what else will happen!
What did you do to enhance your life this week?