28 Aug
We walk through our lives enjoying the big picture and living beyond the tiny details. That is not a bad thing and personally, I love just taking it all in.
The past few weeks I have been adding to the Cranium Crunches photo well. That means taking pictures as I live. Cranium Crunches, here on the blog and in the interactive games and in the Cranium Crunches Apps, is about practicing thinking skills in the context of your life. I want you to feel like you are taking a walk with me each time you play a Cranium Crunches game, and together, we will have a few smiles, enjoy a good conversation, and nourish our brains.
I don't have a fancy camera or even a removable or expandable lens. I don't stop and focus on a shot. Honestly, that is not the way most of us live.  We don't take the time to stop and focus-we just walk right through. And in the end, the photos I take with my every day no frills camera as I walk through my life, sometimes turn out every bit as beautiful as the scenes I experience. I could add color and touch them up but I prefer to leave them, as I took them, as I lived them.
Here are a few of my favorites from this last batch. I turned them into some One of These Things Are Not Like the Others puzzles for you!  Notice that I switched up the format a bit to change the experience. One of These Things puzzles in the online game have nine images-three rows of three. These only have 2 rows and have either eight or six images. You will have to challenge yourself to focus on the details to figure out which image is different.
This one was taken at the San Diego Astronomy Association's viewing area in Tierra Del Sol, CA.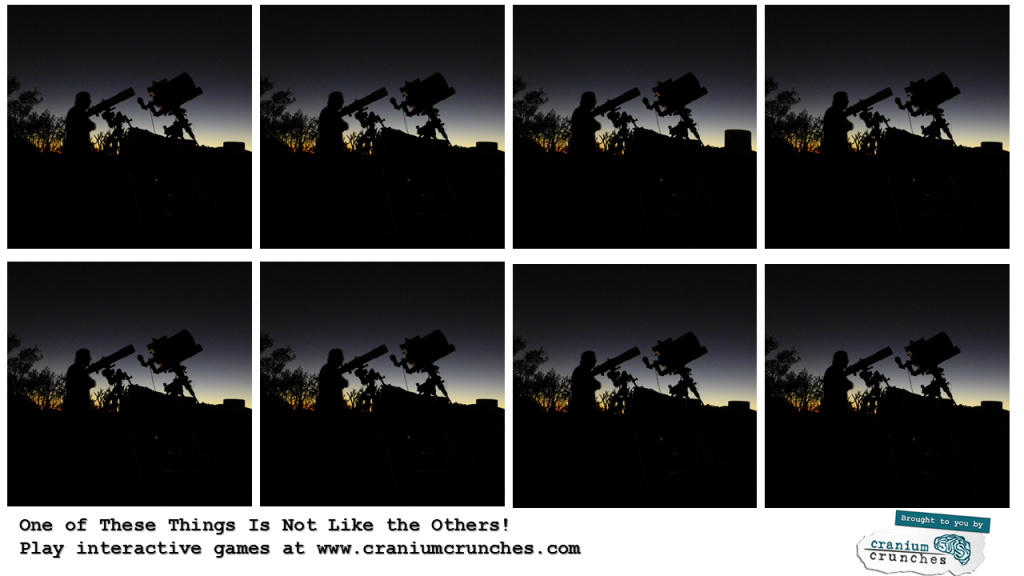 Another beautiful sunrise in San Diego….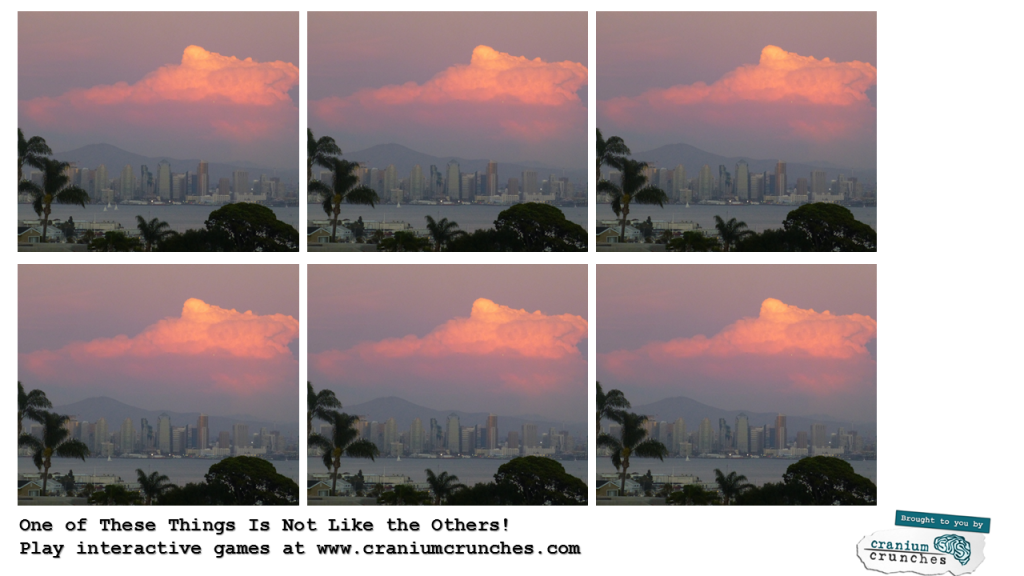 I snapped this (on the sly) at the Trombone Shorty and Galactic concert at a venue I won't mention here because…well, I was breaking the rules when I took this photo.  It was an amazing concert and we danced and danced and danced some more! Check them out!!!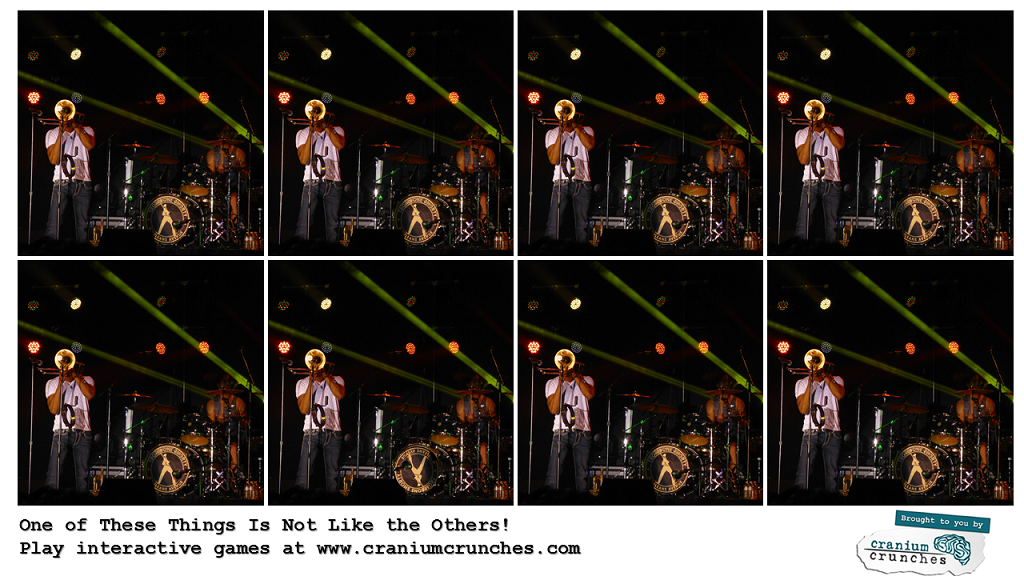 I took this photo from the window of the Amtrak Surfliner. This is what Los Angeles looks like from the train…..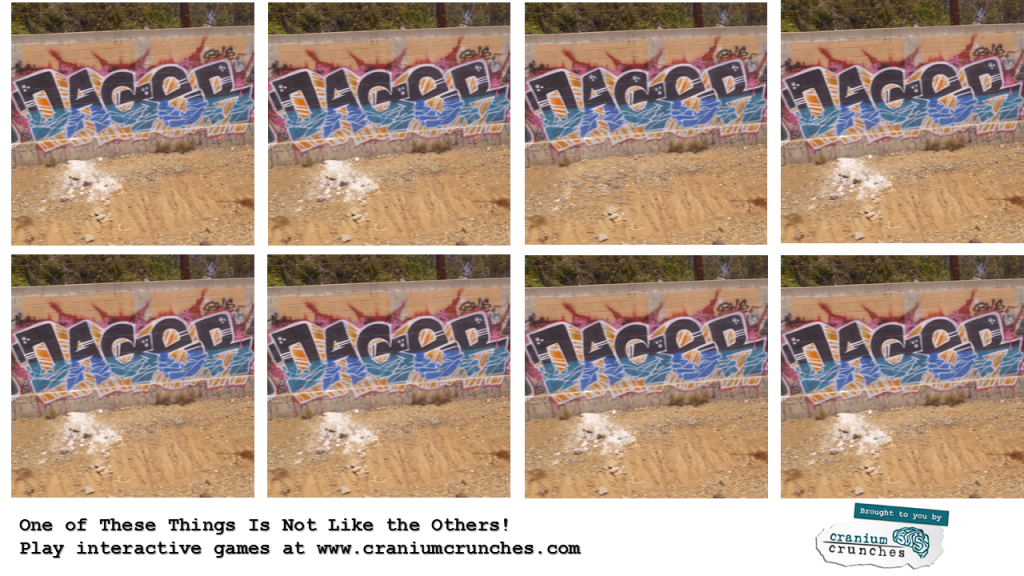 Don't forget you can always play more brain puzzles and games at www.craniumcrunches.com or customize some games using your own photos in a few our Apps!