31 Mar
This week's brain challenge is a tough one for a couple reasons.  First, the focal point of all the photos contains words.   Our brains are trained to fill in or correct so they make sense.  That is s a tough self-correcting process to turn off.   Second, once you over ride your brain's natural tendency to find meaning, it is really hard to look for changes beyond the words!  Make sure you pay attention to all the details!
Have fun with this week's One of These Things is Not Like the Others using photos of tee-shirts we took at a blues festival!  Find the one photo that is not exactly the same as quickly as you can!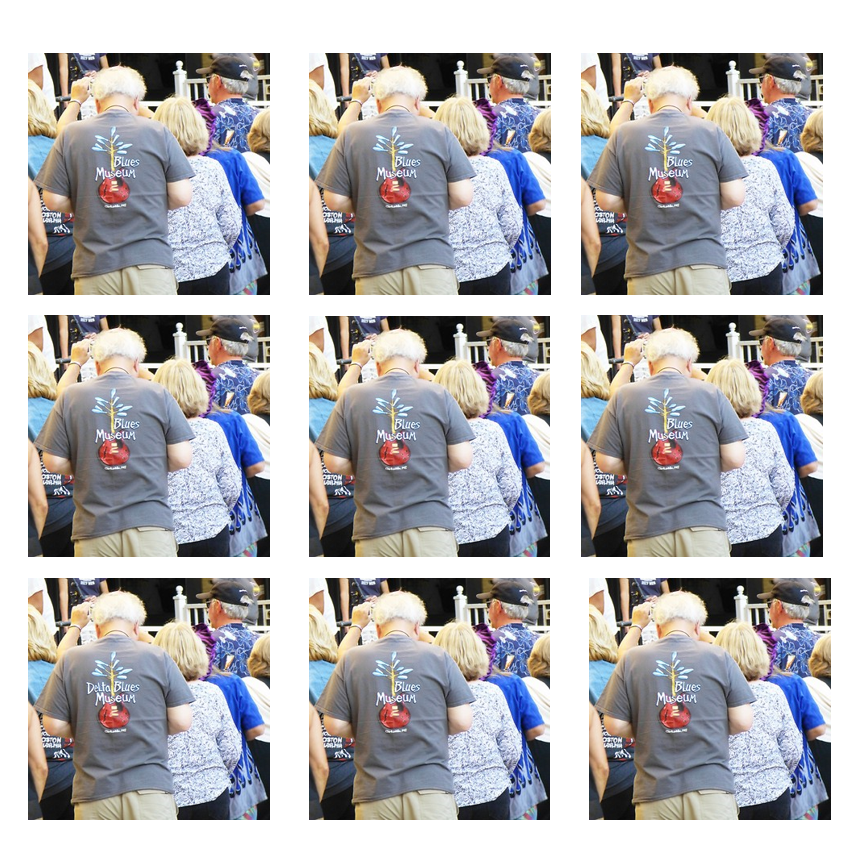 Find these and more in the interactive version of this game at CraniumCrunches.com and choose the "Blue Fan Shirts" album!