13 May
The news that cruise lines are considering cancelling trips to Puerto Vallarta makes me sad. I just got back from this amazing city full of life and security.
Yes, security. Not once did I feel uneasy or unsafe. Trust me, I have been to place (even close to home) where I have felt that I was an outsider, an intruder, an unwelcome presence so I know exactly how that feels. I was never uncomfortable in this welcoming city or even in the outlying areas.
Looking beyond the hype — good, bad, or indifferent — allows you to see the real colors of where ever you are. Paying attention to the details and taking in all the sensory images every moment helps you focus on finding the good, valuable, and life enhancing qualities of a new place and helps you nourish those areas of your brain that allow you think beyond.
Here is what I saw and sensed on Day 1 of the North American Travel Journalists' Association annual conference, Cranium Crunches style.
Quickly find the one image that is not exactly the same as the others and then take a moment and focus on the details of the photos, all taken as I comfortably, safely, and easily walked through and experienced downtown Puerto Vallarta.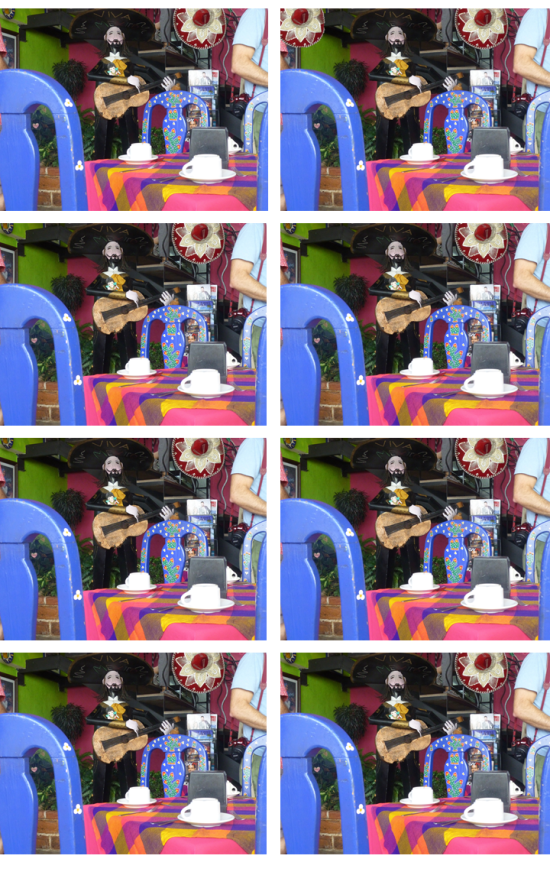 Puerto Vallarta surprised me on many levels — every single one of them was a good surprise!
More to come later but for now, don't let the fear mongers lead you astray. Experience your life.
What are your thoughts on safety and travel?